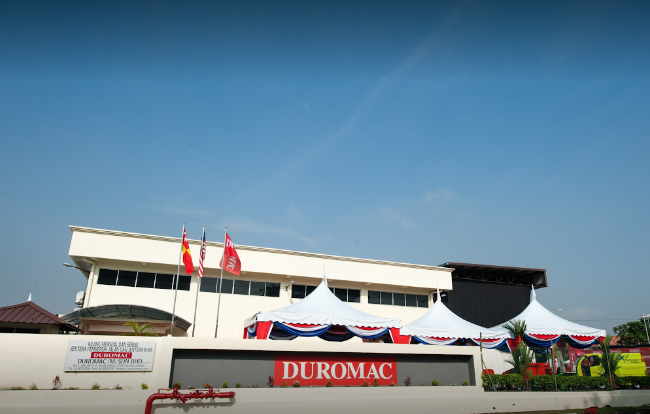 DUROVAC (M) SDN BHD was incorporated in Kuala Lumpur, Malaysia on    5th April 2018 to cater for the growing needs for specialized Industrial vacuum services required by O & G, Chemical, Cement, Coal fired Power plants, Wood and Pulp, Biomass industries, Municipalities and other industrial facilities that require efficient recovery of both wet and dry spillages.
With DUROMAC's years of experience in the Sales and Services of vacuum trucks and stationary systems including fixed piping installations, DUROMAC has now built DUROVAC as the specialist solution provider for the various vacuum requirements of the industries. This synergy will add value to customers!
Operating the world-renown Disab Sweden vacuum systems, DUROVAC provides ad-hoc, short-term to long-term service contracts for the various industries. DUROVAC utilizes its' Disab SDR  20T heavy duty vacuum superstructure with 10,000 kg collection hopper capacity, fitted with ATEX and mounted on the latest 24,000 kg GVW UD Quester chassis for the recovery of heavy spillages. Stationary and portable heavy-duty industrial vacuum systems are also available for the various spillage recovery needs.
Our team is the specialist in providing details of fixed piping systems to couple with our vacuum systems for efficient removals or transfers of spillages. We employ the highest safety standards in our operations.
"To serve our stakeholders with diligence, provide them with services of unrivalled quality and be their long-term partner in all their undertakings"
"To continuously look for synergies in our businesses to add value for our Customers and our Companies"